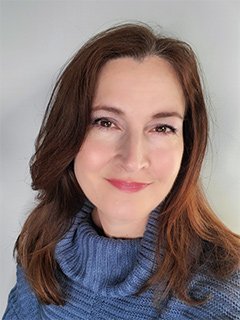 Christa Aiani
Enrolled Agent & Founder
Hello, I'm Christa Aiani, Enrolled Agent and founder of CAEA Tax & Accounting. I'm so pleased you've found your way here!
Throughout the more than 20 years I've worked in tax and accounting, I've always loved focusing on smaller, growing businesses. After working on an accounting team for an internet startup that went public, I fell in love with the excitement of nurturing a business as it reaches the next phase of its growth and development.
I made the decision to set out on my own, founding CAEA Tax & Accounting to help small businesses understand their numbers so that they can make the right business decisions. Our clients tend to stay with us for a long time, and I love seeing the success they can find with a foundation of solid financial decisions.
As my own business has developed, I've carefully assembled a fantastic team of tax and accounting professionals with a similar vision: a passion for helping small businesses grow.
We are a small firm but have large firm know-how, and we're proud to know what we're doing, so our clients don't have to worry about anything from posting transactions to reconciling and logging expenses to maintaining accurate financial reports, all the way to completing—and defending—federal tax filings.
As a small business owner myself, I know how much it takes to run your business, and how many little details and worries pile up to keep you up at night, and away from focusing on the work you love (which is the whole reason you started this business, right?). I worked hard to become financially stable at a young age, and I know what a difference it can make to not have to worry about your finances being in order. If I'm able to take bookkeeping, accounting, and taxes off of my clients' plates—and off of their minds—I can feel good, knowing that I'm supporting your ability to make your dreams a reality.
When I'm not on the phone with a client, I love hiking, biking, spending time with friends, and traveling the world with my husband, John, and son, Ryan.
The CAEA Tax & Accounting Team includes: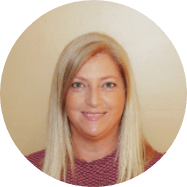 Christi Lattie
Staff Accountant
Christi is our Staff Accountant and is in charge of the monthly client data review and issuing the monthly financials.  Her keen eye for details helps create financial reports that are meaningful to the client.
Her experience includes audit, corporate tax, payroll, and individual tax, and she's also provided accounting support for small, family-owned businesses including A/R, A/P, payroll, financial reporting and analysis.
Christi lives in Buford with her husband Tom, with whom she has two adult children, Jacob and Jordan. She can be found playing tennis or traveling in her free time.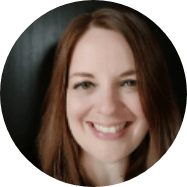 Kathryn Nyman
Lead Bookkeeper
Kathryn is our head bookkeeper and is generally the first contact clients have with our team. She is responsible for pulling and reconciling monthly data and does all the footwork when it comes to clarifying transactions and communicating between the client and our team when questions arise.  She's also a true QuickBooks whiz and is our go-to person when there is a "how to" question.
Kathryn lived in New York and Sweden before relocating to Georgia in 2014. She enjoys volunteering, traveling, hiking, and baking with her husband, David. One of her favorite mottos is, "If ever in doubt of what to do, the kind thing is always the right thing."